Levis
Paint
King George & Levis Paint: a journey with a strong brushstroke.
Whether with the finest brush or boldly painted with character, King George and Levis Paint provide a broad canvas that is already well-filled, but as every artist knows, this duo of grandmasters can keep on painting. An overview of a years-long body of work:
Guerilla Marketing
Brand Activation & Installation Design
As the Belgian market leader, you can sometimes literally paint yourself in the spotlight. To celebrate the fifth anniversary of Levis' Ambiance collection, Levis wanted a spectacular pop-up guerrilla action in the streets. King George took it literally and went big with an XL paint can on a streetlight pole. The pole itself was wrapped as if the paint was dripping down to the cobblestones. The installation gained international attention in design magazines and blogs, including Frame and Design Boom. Moreover, the pop-up concept is now immortalized on the cover of a book on guerrilla marketing.
Event
Levis Colour of the Year 2018
King George always takes all of its clients and their guests to the most diverse places for the ultimate experience, but dining among hundreds of cacti is probably something you've never done before. Every year, trend agency AkzoNobel Aesthetics – the holding company of Levis Paint – presents the Color of the Year, and King George always organizes the event for it. With Desert as the color in 2018, King George once again thought out of the box, but also inside the box. Desert means towering cacti, going on safari with The Big Five, and a sultry Sahara sunset. Why not bring it here? The Levis Colour of the Year event for press and influencers thus took on a Lawrence of Arabia look: from accessories to food, all in a greenhouse where events never usually happen.
Brand Activation, Interior Installation Design, Event, Guerilla
Herr Seele in the window
In the dead of night, a store on Antoine Dansaertstraat in Brussels was evacuated, after which two living rooms appeared. The goal: an unexpected pop-up event that would generate media attention and engage consumers. For two days, artists Herr Seele and Denis Meyers created art with Levis paint, which was then auctioned for charity during Music For Life. The event was extensively covered in the media on VRT and VTM, as well as in national newspapers.
Interior Design Installations, Brand Activation, Events Experience
Pop-up Brouckèreplein Brussel
King George never says no to a pop-up. As an activation for the launch of a new Ambiance collection for both press and influencers, King George set up a pop-up as a creative hub on Brouckère Square in the heart of Brussels. More than 30 influencers received an invitation to do something related to creativity in fashion, food, and design during the 60 days the house was open. Influencers like Sofie Valkiers, Wim Ballieu, and Tiany Kiriloff organized events there for their social followers. The result was a lot of media attention in print and online. King George's successful idea was repeated in Amsterdam in the form of 'Flexa House' – the counterpart of Levis in the Netherlands.
More digital, more human. From this vision, Levis True Colours was born. By allowing creatives from various sectors to speak, we showcase the brand in a different light. Fashion designers, designers, artists, interior architects… they all talk in an interview about how color plays a prominent role in their lives and work. Each interviewee creates their own Levis color palette, with which they aim to inspire others. In this way, we subtly connect Levis as a brand through a personal and non-commercial story.
Ambassador Campaigns
Levis Opfrisverf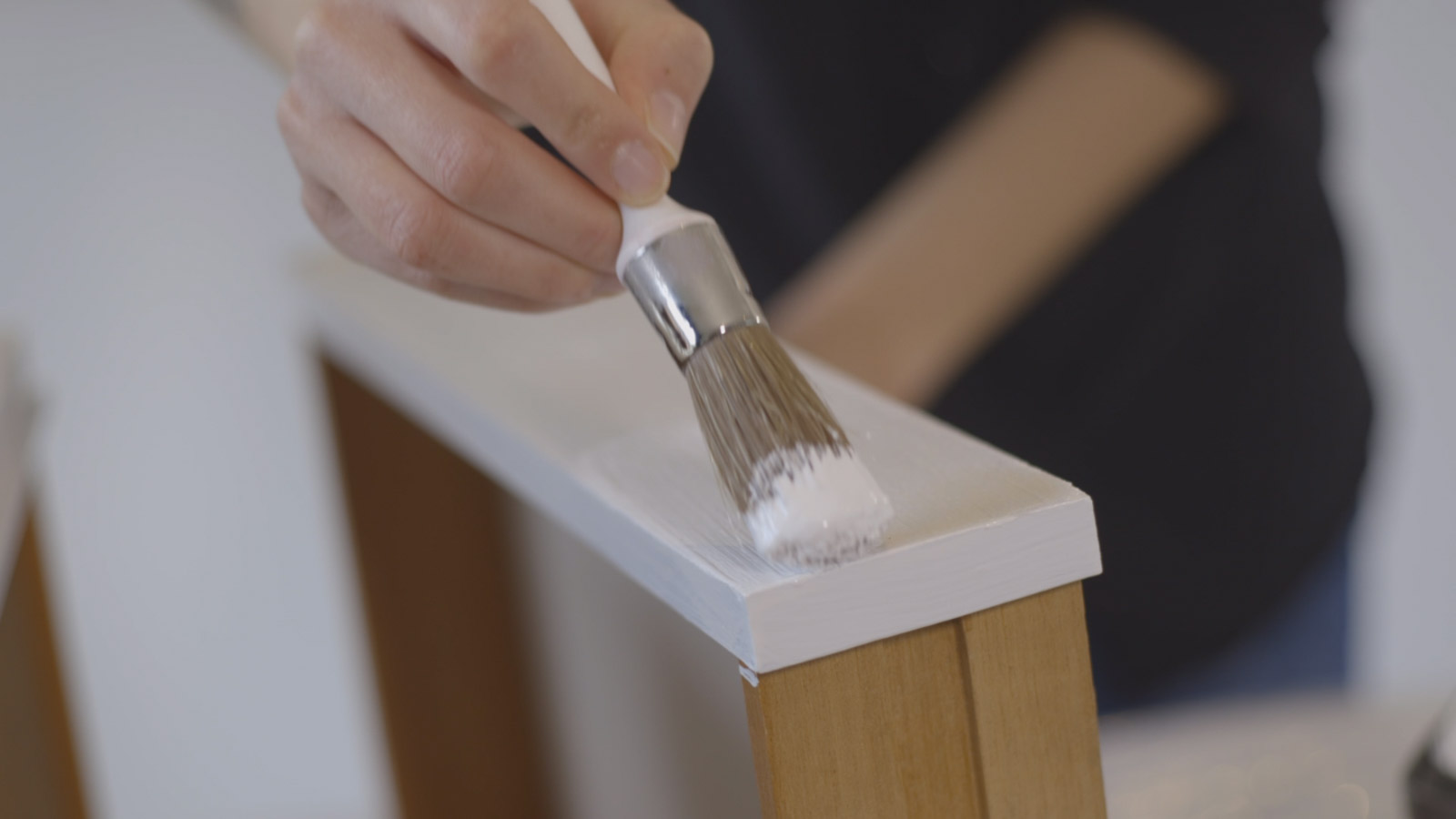 Levis wants to challenge its customers to choose and test colors themselves. Influencers are also enlisted to pick up their brushes. Elfie De Bruyn and Céline from I Do It Myself selected two old pieces of furniture and accessories – those attic treasures you think are worthless – and gave them a new lease of life with Levis Refresh Paint to bring them more into focus.
Want a project like this?
Have we awakened your inner creativity? Reach out and bless your business with a royal touch.