Balls
& Glory
Balls & Glory: tasty balls
'No balls needed for glory', unless we're talking about Wim Ballieu's meatballs. These were served straight from grandmother's kitchen onto King George's plate in 2012. Together with founder Ballieu, King George put this meatball firmly on the nation's menu. With a clever strategy for sauce, a name to literally sink your teeth into, a finger-licking branding and a tasteful interior concept, Balls & Glory – 'The House of Stoemp & Ballekes' – became a household name in Flanders' culinary landscape. Pour yourself a cold pint or a glass of red wine, because this culinary combo serves not just balls, but glory too!
Iconic Belgian food culture
Strategy
Over a period of almost ten years, what could have been a flash-in-the-pan concept grew into a household name on the streets of many a major Flemish city. Balls & Glory started life as a pop-up on Ghent's Sint-Jacobs square, with founder and chef Wim Ballieu stirring the pots behind the stove. With his 'grandmother's style birds' nests', a long table set around a Leuven stove and good old-fashioned ambiance, he literally set the ball rolling: in the years that followed, Ballieu built more and more nests in Flanders.
'Filled with things we love, served with glory' is the starting point that Balls & Glory's storytelling has revolved around this past decade. King George – which at the time had only just seen the light of day itself – helped devise a strategy for The House of Stoemp & Ballekes. "Balls & Glory was the right dish, on the right trend, at the right time," says Mad King Nicolas Block. "We determined how B&G would be positioning itself: a dash of vintage with the atmosphere of a quintessentially Flemish bar, but communicated in a modern way. A strategy that is still going strong after all these years."
"Balls & Glory was the right dish, on the right trend, at the right time"
-
Nicolas Block
Founder of King George
The Balls to my Glory
Naming
Balls & Glory are delicious, handcrafted meat and vegan balls, dreamt up by rock 'n' roll-calibre Ballieu in a single dynamic recipe. When King George lifted the cloche to serve him the 'Balls & Glory' name, Ballieu was immediately hooked. The mood boards devised to finalise the storytelling back then are still in use today.
A modern retro feeling
Branding
That early pop-up in the heart of Ghent worked. King George was part of dreaming up and shaping the branding and strategy right from the start. We began with a logo, developed a house style and website along the way, and evolved with Balls & Glory's success. King George also designed stickers and opted for Kraft paper and wafers, which are still used today, to evoke that modern retro feel.
"The logo we're familiar with today has hardly changed since 2012," explains Jan Verbelen, Art Director at King George. "It remains contemporary and on trend." Colour-wise, the house style did undergo a small upgrade. Around 10 years ago, vintage was all the rage and Scandi influences were starting to enter the scene. The font has a retro feel with a modern approach. With that mood in mind, we opted for a blue-green colour in combination with dark brown, which later became black.
Van studentikoos naar comfortabel tafelen
Interior Concept
The adventure didn't end with the pop-up on Sint-Jacobs square. Balls & Glory rolled its ballekes into Brussels, Antwerp, Sint-Niklaas, Bruges, Leuven and Mechelen. Unlike the house style, which stood the test of time, the interior concept has changed quite a bit. In the early days, you'd be sitting on beer crates, as befits a traditional Belgian bar. Now, the interior is a little sleeker and darker, and allows diners to be seated in somewhat greater luxury. Every Balls & Glory looks different, though, to allow each building's individual character to be retained.
Restaurant vs. storytelling
Brandbook
The concept became more streamlined with every new location that opened its doors. But when Balls & Glory came trotting into Sint-Niklaas with its balls, the first thing Ballieu did was to knock on the doors of our royal kingdom to fully align the concept behind the new restaurant with the storytelling. King George clarified everything in a practical brand book.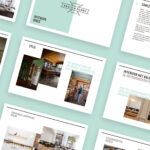 Want a project like this?
Have we awakened your inner creativity? Reach out and bless your business with a royal touch.